PROFESSIONAL HR AND RECRUITMENT SUPPORT FOR SMEs
WE PROVIDE HR CONSULTING AND RECRUITMENT SUPPORT TO SMALL TO MEDIUM-SIZED BUSINESSES / ENTERPRISES (SMEs), ACROSS ALL INDUSTRIES.
How we can help you
It's pretty simple really: we provide practical, professional and personal HR and recruitment support to small to medium businesses/organisations, Australia-wide.
The key purpose of our work is to partner with our clients to improve their business by recruiting the right people, optimising the performance of their teams, and minimising risks.
We don't believe in monthly retainers or lock-in contracts. We keep our clients through the quality of our service and our sparkling personalities. We're a small team, so you always know who you are dealing with, and while our combined experience of over 60 years makes us pretty good at knowing what makes people tick, we're not wishy-washy "people people". First and foremost, we're practical, results-focused business people.
Have a look around and if you like what you see, get in touch, we'd love to hear from you.
GREG, MARGOT & JADE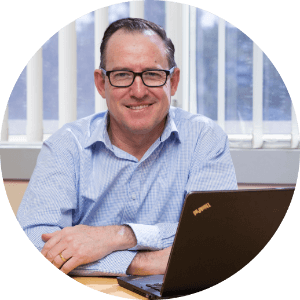 EXPLORE OUR SOLUTIONS & SERVICES

HR COMPLIANCE AND RISK MANAGEMENT
Employment contracts, policies and procedures, providing guidance in relation to Award coverage and interpretation, redundancies, performance/conduct issues, unfair dismissal claims, disputes and grievance-handling and so on (with no lock-in contracts and no retainers!)

For example, workforce planning and structures / restructures, performance management initiatives, HR systems, remuneration management advice, team engagement, career coaching and outplacement support.

We provide a complete recruitment service at a fraction of the cost of typical recruitment consultants (no more 15% commissions!)

The support of HR Success has been invaluable in helping us identify and address the critical people issues that were impacting the growth of our business and potentially exposing us to risk. In just a few months, HR Success worked with us to determine the right structure for our next phase of growth, introduced us to some excellent tools and put in place the core strategies and policies we need to effectively manage the team and capitalise on the growth opportunities. The support has been personal, flexible and directly relevant to the needs of our business.

Clive White | Ensitech Pty Ltd

I see HR Success as our partners in all employment related matters and as far as I am concerned, our business relationship will be an ongoing and long term one. If these guys and their knowledge and professionalism wasn't awesome enough, their ability to understand my business, my needs, my problems and how to resolve them is second to none! And best of all, I'm not having to take out a loan to engage them. Their customer service to our business has been exemplary and they stuck with us solidly even when things did get a little tough at times. I would strongly recommend HR Success to any business looking for guys that are experts in HR to partner with your business.

Josh Thorburn | Thorburn and Sons Pty Ltd

I have worked with Greg and the team at HR Success for the last 2 years. They are amazing to deal with and are always willing to help us navigate through the complexities of HR. I can't recommend HR Success highly enough!

Brad Austin | Children's World

The experience I have had with Greg and Margot at HR Success has been nothing short of...sheer professionalism. Greg has been the calm, composed and extremely helpful and direct HR advisor for my business. I've found this business extremely reliable, fast, efficient and extremely tailored to my needs. If you are a small business owner without an in-house HR team, look no further than HR Success as your consultant. Thank you team, 5 stars!

Nicole Fahey | Local Edge Marketing
Those employers who engage staff on fixed term contracts (that is, contracts that terminate on a specific date, or at the end of a nominated period) should be aware that, from 6 December 2023, new rules apply. There may be actions that you need to/should take prior to...
read more
We've had the privilege of partnering with businesses of all shapes and sizes since 2007. These are just some of our valued clients: